From your Invoice Maker account dashboard, you are able to make receipts with ease once you've been paid by your customer. After creating your account, you can create your first receipt upon login.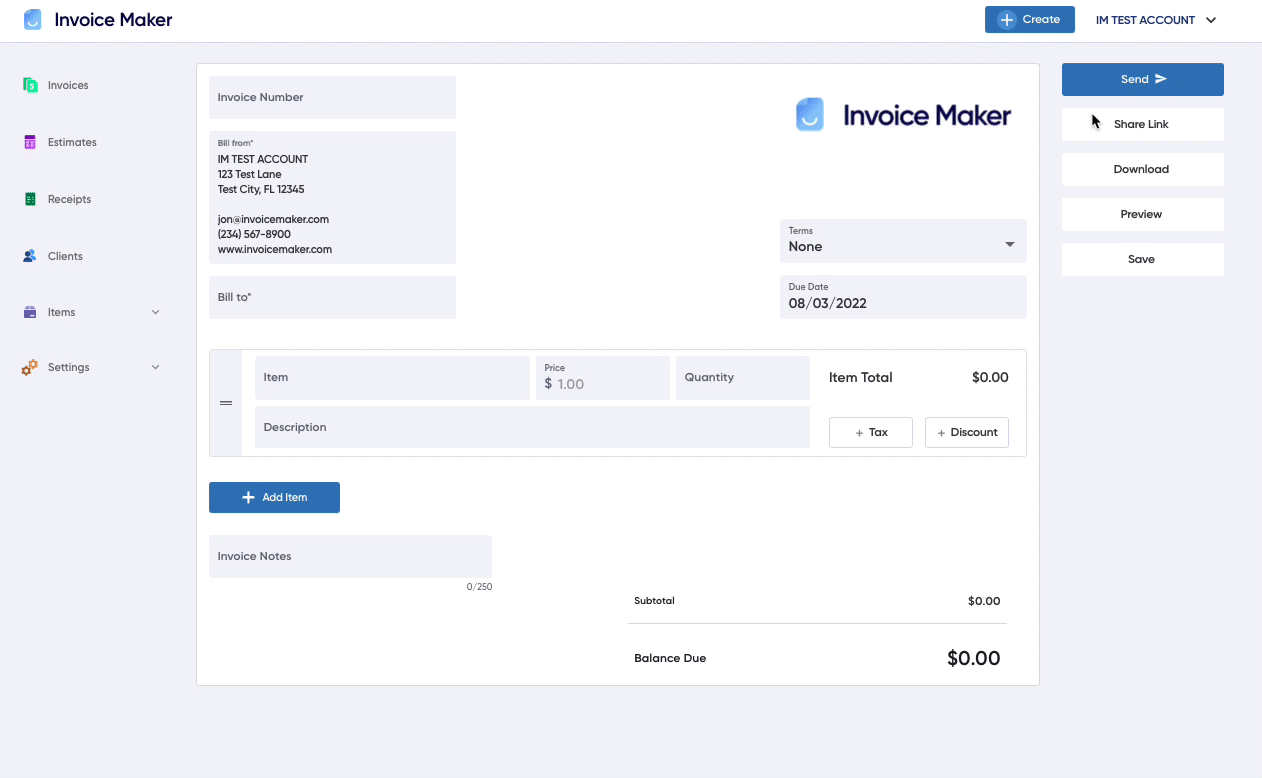 To make a receipt, simply follow the prompts:
Click on

Create
Select Receipt

Add all

Pertinent Data

pertaining to the invoice

Select a client from the

Bill To

dropdown menu

Click Add Payment
Enter the PAYMENT METHOD
Send or Download the receipt for your customer or for your records
You can find your saved receipts in the menu bar on the left-hand side of your dashboard.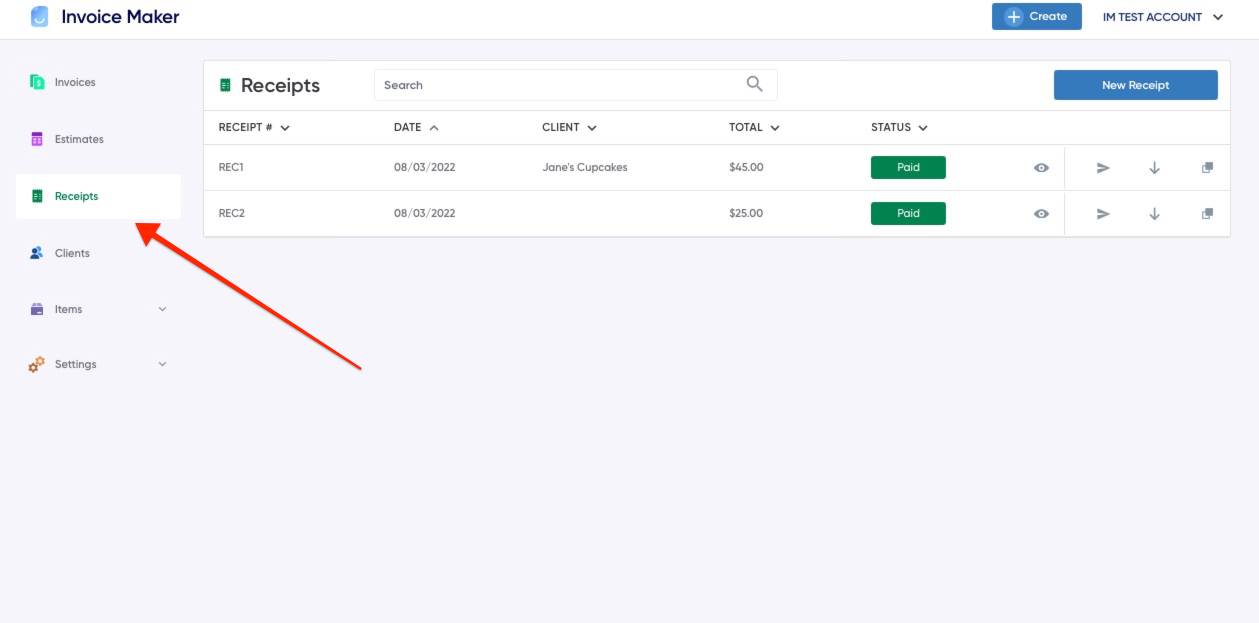 Once your receipt is complete, you can Save, Preview, Download, or Send it.
Once sent to your customer, they will have an electronic record of the payment they made to you, and they also have the ability to download the receipt as a hard copy for their records.
Please note that a receipt is different than a PAID invoice. Currently, a receipt will not be automatically generated after an invoice has been marked as PAID. A separate receipt must be made if requested by your customer.