Once a paid Membership Plan is activated by the user, the subscription will automatically renew at the end of each billing cycle until canceled.
Membership plan cancelations must be made by the user directly through their Invoice Maker dashboard under the 'Subscription' tab. All cancelations will be processed, though the user will have access through the end of the current billing cycle.
To cancel your subscription, follow these simple steps:
1. Log in to your Invoice Maker account with your username and password.
2. Click on the "Subscriptions" tab.
3. Under your active Membership Plan, click on "Cancel Subscription."
Invoice Maker members can cancel at any time and will retain full functionality throughout the remainder of the current billing period. Once a subscription is canceled and the billing period has ended, the subscription will not renew, and the account will not be billed again.
Previously subscribed Members have the ability to reactivate a subscription at any time under the "Subscriptions" tab.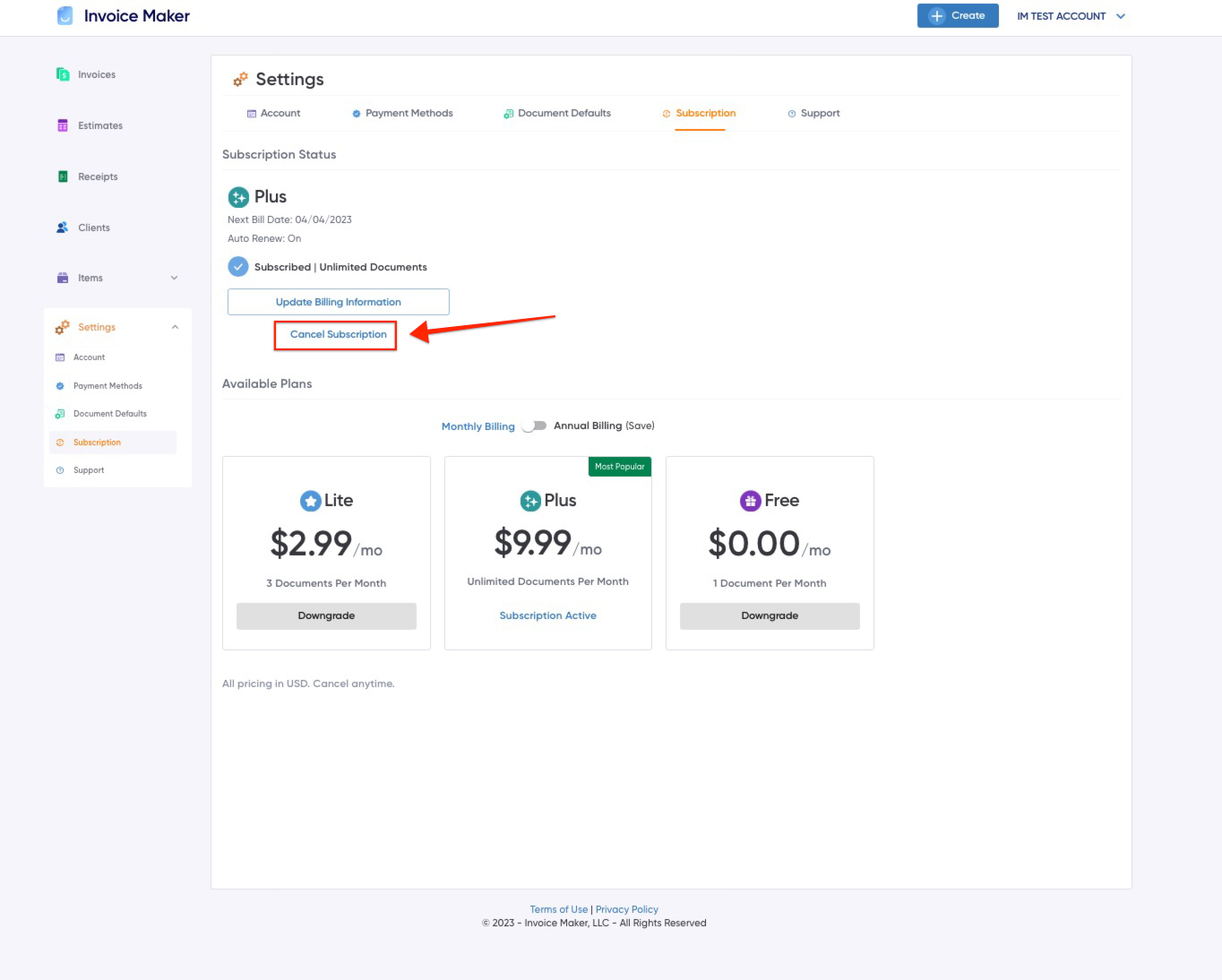 Lite and Plus Plans may be refunded at Invoice Maker's sole discretion and will be considered on a case-by-case basis. Annual plans are not eligible for a refund after 30 calendar days from activation (calendar days include all weekends and holidays). Refund requests may be submitted for consideration via a support request.