Invoice Maker offers a simple solution for small business owners, contractors, freelancers, or individuals to send invoices and accept payments, even "on the go." Create, send or download unlimited invoices from your phone, tablet, or other smart devices.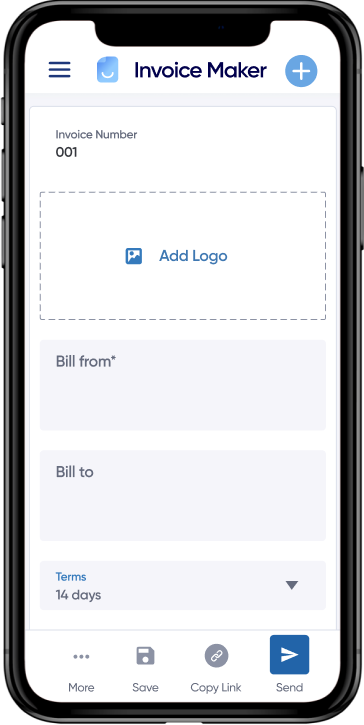 We offer our application on the iOS and Android operating systems and can be found in the Apple Store as well as in the Google Play Store, respectively.
Download Our Apps


Through our app, you will have access to all the same functionality as you would directly through our main desktop platform and can seamlessly log in to your account across your various devices.
KEY FEATURES
• Send, download or save unlimited invoices
• Invoice for any product or service
• Accept card payments with Stripe
• Accept payments via Venmo and Cash App (Paypal and Square coming soon!)
• Create and save unlimited clients
• Create and save unlimited Items
• Create and save unlimited Taxes
• Create and save unlimited Discounts
• Manage and track cash, check, or other payments
• Send and download PDFs of your invoices
• Customize your company logo on your invoice
• Email Unlimited Invoices
• Set custom invoice due dates or terms - due in 7 days, 30 days, etc.