Though a profile is not required to send an invoice through Invoice Maker, you have the ability to save the invoice and all customer data by creating an account. By creating an account you will be able to easily track, update, and monitor all invoice transactions that you create.
✅ Save Invoices ✅ Save Products
✅ Accept Payments ✅ Send Estimates
✅ Save Clients ✅ View Reports
All you need is a valid email address and to create a password, and you will be able to access your Invoice Maker secure dashboard. You can also sign up using your social logins from Google and Facebook.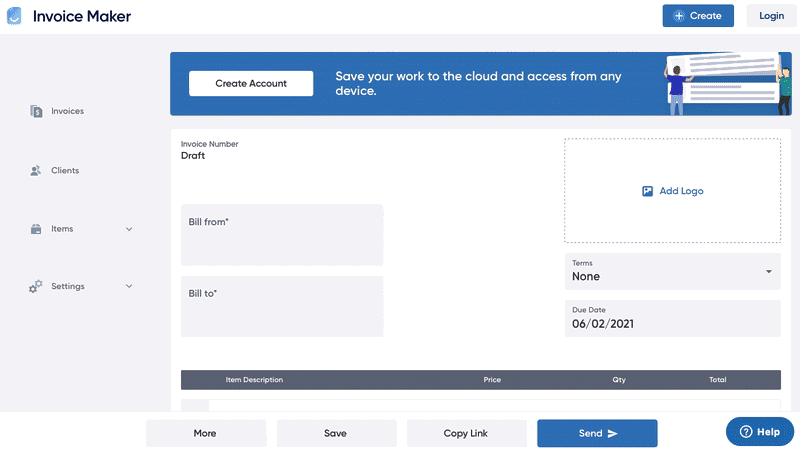 Sign up with Invoice Maker:
Click on the Create Account tab at the top of your invoice screen
Enter your Email Address

Next, create a

password

(minimum of 6 characters)

Confirm your password, and click Sign Up

You'll be taken to your Invoice Maker dashboard to complete your registration
You will receive a confirmation email requiring you to verify your email address. Follow the prompts and you will be directed to register and set up your account.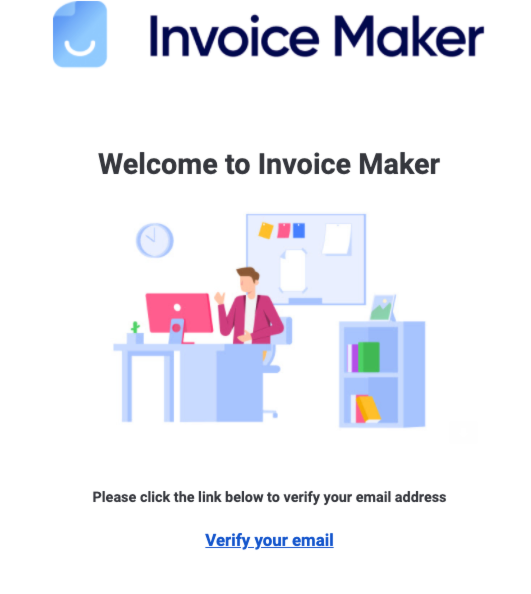 While registering your account, you will be able to add the details for your business. Follow the prompts to input your company profile's information.
Country

Company Information

Location

Customization

Set up your account to Accept Payments (optional)