From your Invoice Maker account dashboard, you are able to save and view all of your company's products in one place. This makes it easy to search all of your products and services in case you need to make updates or delete any that you no longer offer.
From the Invoice Maker dashboard, simply click on Products to view your product list.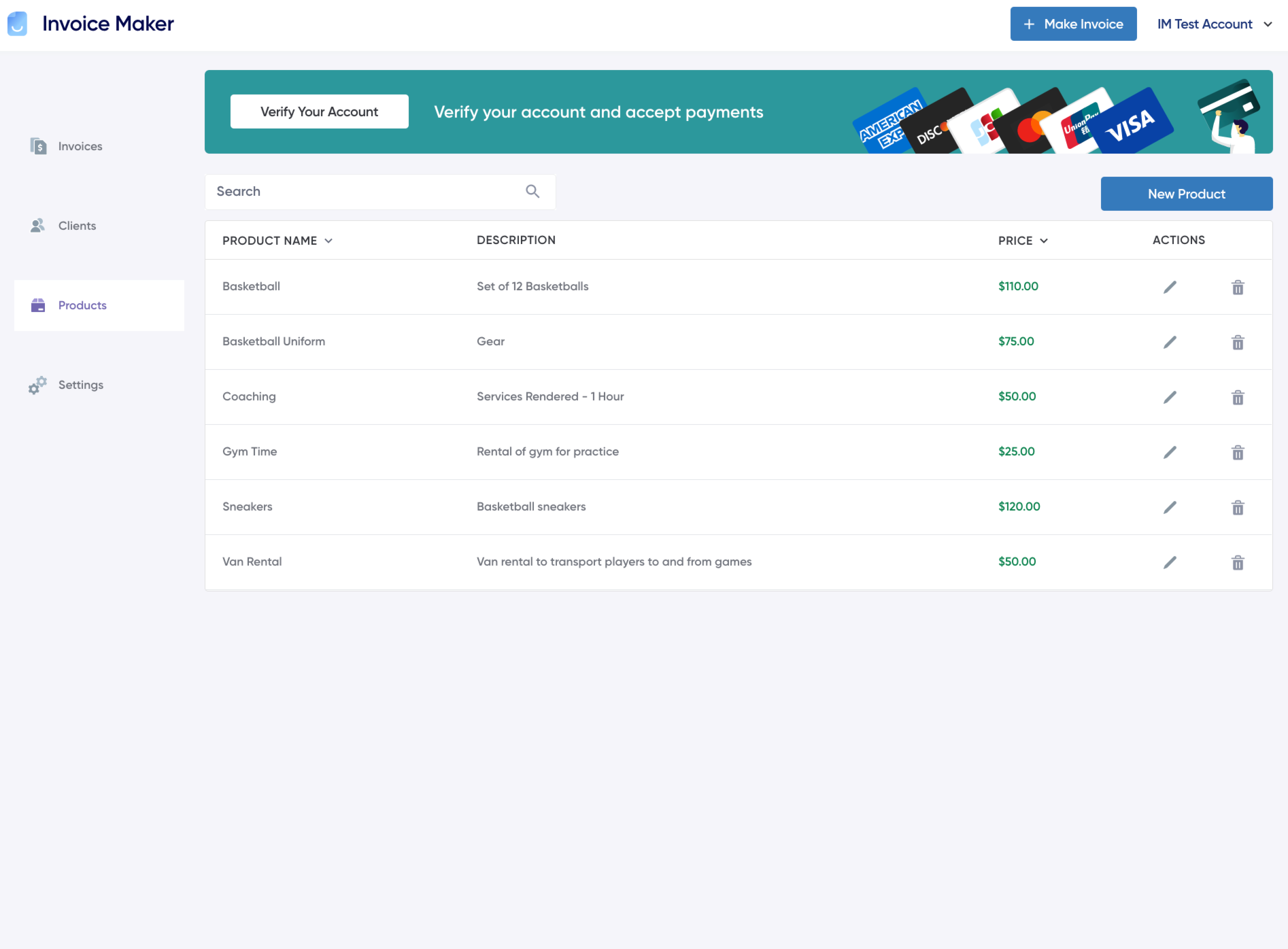 You have the ability to edit or delete a product from your Products Tab at any time.
**Products that are edited will only reflect their new information on future invoices. Previous invoices that utilized the old product's information will not be updated.