When setting up your Invoice Maker account, you have the ability to customize the look of your invoices. You can select your default currency, date format, and invoice color scheme.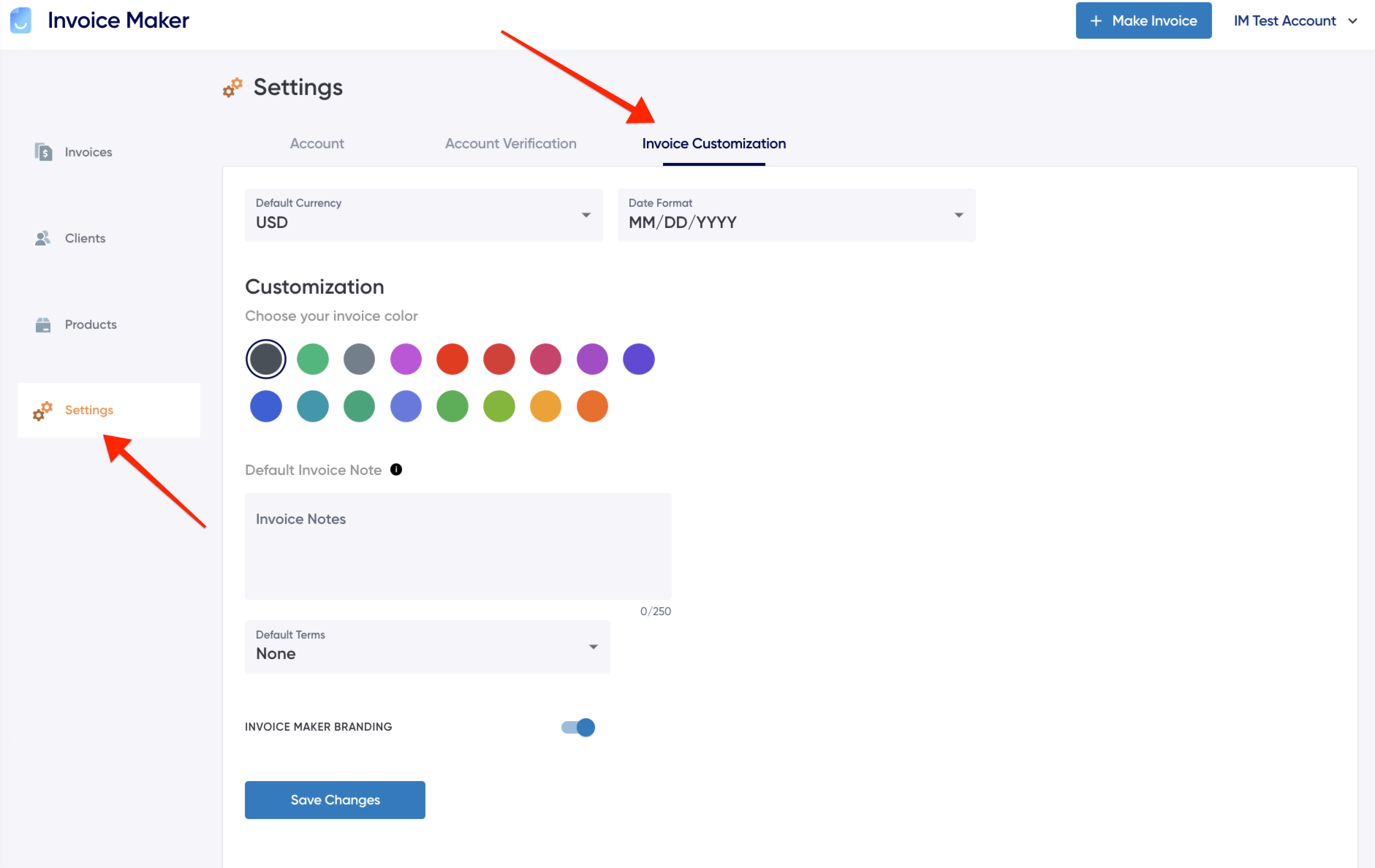 From your dashboard:
Click

on

Settings

Click on

Invoice Customization

Choose your

Default Currency

from the dropdown

USD (more currencies may be added in the future)

Choose your

Date Format

from the dropdown

Choose your

Invoice Color
Set your Default Invoice Notes

These notes will appear on every invoice you create.

Set your Default Terms

Next Day
7 Days
14 Days
30 Days
60 Days
90 Days
180 Days
365 Days

Invoice Maker Branding Toggle (ON/OFF)
Click Save Changes to save any updates made to the customization settings.
**These settings can be updated at any time, but any changes made will appear only on invoices made after the settings have been saved. No previous invoices will reflect the changes made to the updated customization settings.