Once registered, you have the ability to delete your Invoice Maker account at any time. Please note that you will not have a registered account unless you create one with a valid email address.
To delete your account, follow these simple steps:
1. Log into your Invoice Maker account with your username and password.
2. Click on the Settings tab.
3. Click on the Account tab.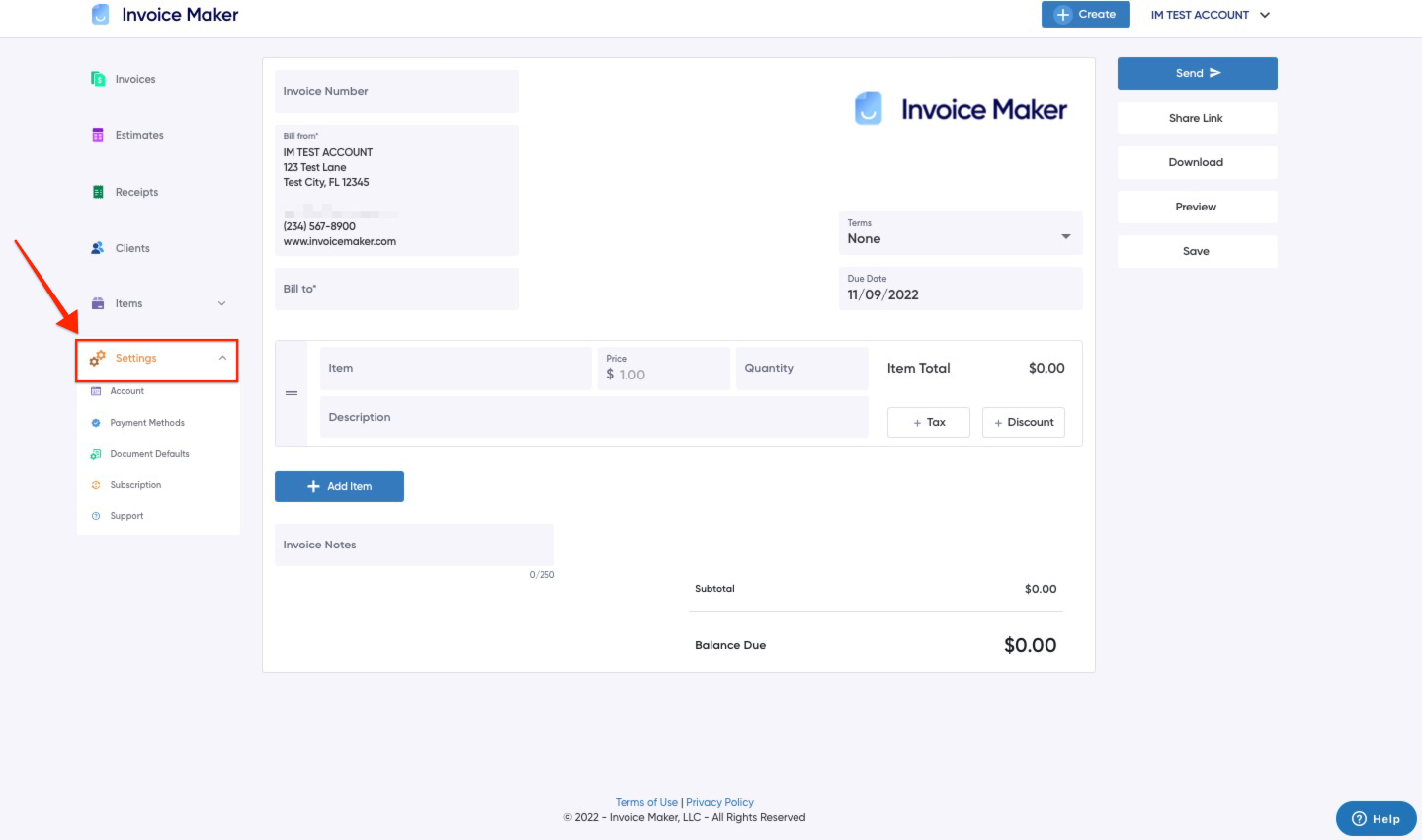 4. Scroll down and select Delete My Account.
5. Confirm via the pop-up that you wish to pursue the deletion.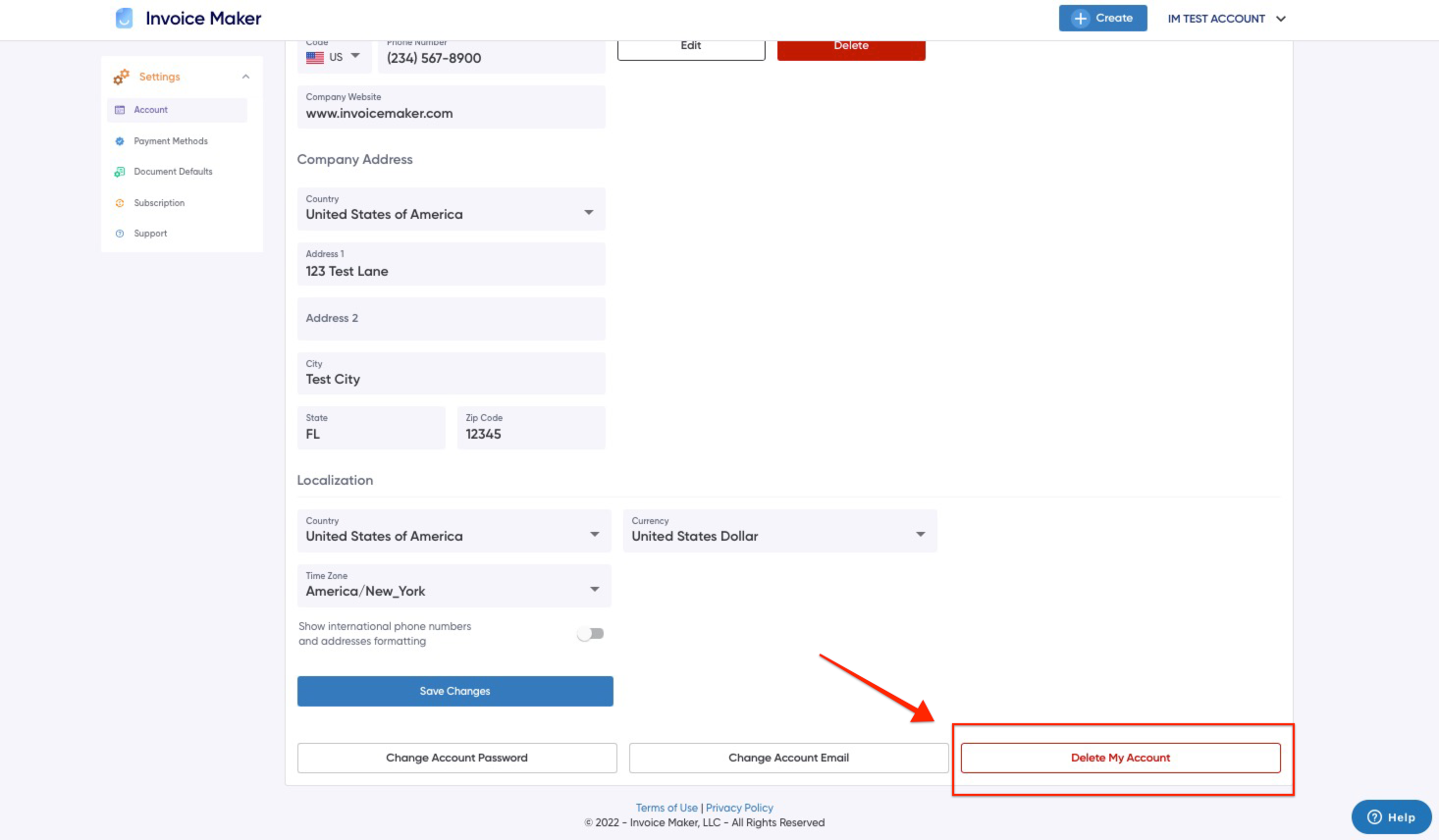 *Please note that if you have an active membership and pursue the deletion process, your subscription will be canceled immediately. Any unused time within your billing period will not be returned, and all data will be permanently deleted.
*You will not be able to register a new Invoice Maker account under the same email address if your previous account was deleted.